"Broadway In Brooklyn" Since 1967!
The Gallery Playersis Brooklyn's premier Off-Off Broadway theater. Beloved on both sides of the Brooklyn Bridge, this "little theater that could" is located in one of Brooklyn's most popular neighborhoods, Park Slope. Recipient of the Off-Off Broadway Review's 2000 Award for Lifetime Achievement, The Gallery Players is dedicated to producing classic and contemporary plays and musicals as well as premiering new works, providing opportunities for acting, directing, design, and musical talent, and quality experiences for audience members at affordable prices. Become a Gallery Players subscriber today!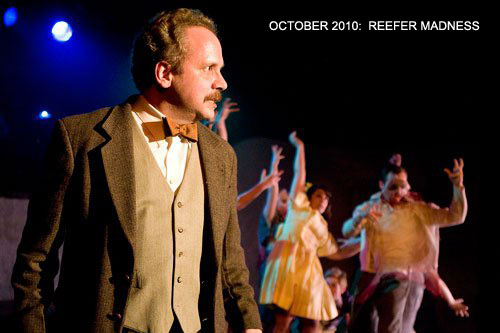 Sadly, you can't TiVo Broadway shows…but there is another option — and it can be found in, of all places, Park Slope, Brooklyn…The Gallery Players have developed a reputation for reviving commercial hits…solidly entertaining. The New York Times
One of New York's secret treasures. Rupert Holmes, Author of The Mystery of Edwin Drood
It's worth going over the bridge to see the best of Off-Off-Broadway Jerry Stiller and Anne Meara
Local Heroes Time Out New York
For Patrons with disabilities: The Gallery Players makes every effort to accommodate patrons with disabilities. To help us prepare to help you, please call our information line at (718) 595-0547 x1 at least 3 days prior to your visit, and mention that you require assistance and the date of your reservation. Read more on our Accessibility page.