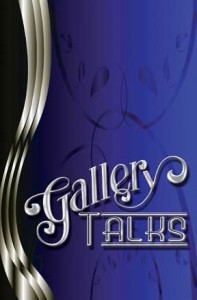 GalleryTalks is a brand new series of post-show conversations that will offer an enlightening and entertaining look into aspects of each show in The Gallery Players season. Talks feature a panel of scholars who specialize in related topics, as well as some artists who are part of the production.  Moderated by Barrie Gelles, the format of these post-show talks will be a panel discussion and include questions and conversations with the audience—thereby offering participants a chance to delve deeper into the understanding of the show and gain insight into the particulars of the production.
The premiere of GalleryTalks will take place at 5:00pm following the Saturday, November 10 matinee performance of Company.  GalleryTalks is a special program made free to all patrons of The Gallery Players.
"'What Would We Do Without You': How Company Came to Define an Era of New York City Living, Marriage, and the 'Concept' Musical." 
Saturday, November at 5:00pm
Featuring:
Donatella Gallella – The Graduate Center, CUNY
Elizabeth Wollman, PhD – Baruch College, CUNY
Andrew Block, – Director of Company
Debra Carozza – Sarah" in Company
Cindy Marcionda – "Joanne" in Company
David Shoonover – "Bobby" in Company
Moderator – Barrie Gelles –The Graduate Center, CUNY
Barrie Gelles is the curator for GalleryTalks. She is a fellowship student in the PhD Program in Theatre at The Graduate Center at CUNY. She completed her Masters, in Theatre, at Hunter College and has a BA from Sarah Lawrence College.  She has presented at conferences for the Association for Theatre in Higher Education, the American Society for Theatre Research, Popular Culture Association/ American Culture Association, and others.  Publications include a book review for Theatre Topics, an article for Popular Entertainment Studies, and a chapter in a forthcoming book about Glee.  Barrie currently teaches at Brooklyn College and has previously taught at Hunter College, Wingspan Arts, the 92nd Street Y Tribeca, and other institutions.  In addition to Barrie's scholarly pursuits, she directs theatre throughout New York City.
Andrew Block received the 2011 Ovation and L.A. Drama Critics Circle Awards for Best Director & Production for the world premiere ofSmall Engine Repair (Rogue Machine Theatre, L.A.). Recent: Lost and Found (FringeNYC Encore Series, Lucille Lortel); Adam Rapp's Bingo With the Indians (GLAAD nom., west-coast premiere); Illuminati (Best Director & Best Production-2010 Network OAF); Recovery (FringeNYC); The Shape of Things (Adelphi, Guest Artist); Asst. Director - The Cocktail Party (TACT- Off-Broadway). Past credits: Dancing at Lughnasa, Twelfth Night, Noises Off, City of Angels, Little Shop, & Tartuffe. MFA (DePaul), proud New Orleans native. Member, Stage Directors and Choreographers Society (SDC).
Donatella Galella is a doctoral theatre student at the Graduate Center, City University of New York. She has written reviews for Theatre Survey, PAJ: A Journal of Performance and Art, and Slavic and Eastern European Performance, and served on the production staffs of the latter two journals. Donatella has taught at Brooklyn College and Hostos Community College. Her chapter on Arena Stage in the 60s and encyclopedia entries on Asian American theatre are forthcoming. Her primary research fields are musical theatre, U.S. theatre institutions, and theorizing the nation.
Elizabeth L. Wollman is Associate Professor of Music at Baruch College, City University of New York, and the author of the books The Theater Will Rock: A History of the Rock Musical, from Hair to Hedwig (2006) and Hard Times: The Adult Musical in 1970s New York City (2012).