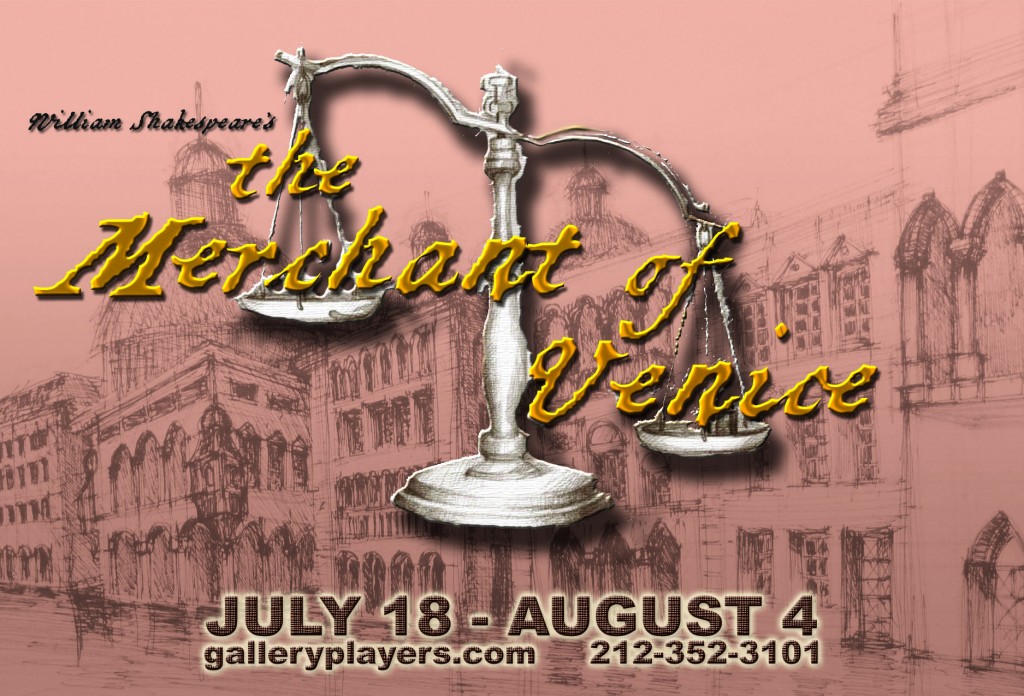 There is no vice so simple but assumes
Some mark of virtue on his outward parts.
Bassanio, Act III, Scene 2.
Begun shortly after the completion of his frothy A Midsummer Night's Dream, William Shakespeare's The most excellent Historie of the Merchant of Venice—as it was titled at it first printing—began its controversial stage life in 1596-97.  Richard Burbage himself—chief actor with the Lord Chamberlain's Men, Shakespeare's troupe—played Shylock in a 'fiery red wig', evocative of both Judas and the devil in medieval mystery plays.  The likelihood that the company's resident comedian, Will Kempe, played the 'clown', Launcelot Gobbo, leads to speculation that Shylock was primarily not written as a comedic character.  Historically, Jews were expelled from England in 1290 and remained absent in any significant number until the end of the 17th century; Renaissance English familiarity with Jewish people and practices was anecdotal at best.  That fact, coupled with conflicting attitudes regarding the Venetian Republic and its own ties to Jewish moneylenders, made that city-state the perfect—and censor-proof—setting for a play mixing romantic comedy and political/religious satire.  Over the years, the play has been revived again and again for its relevance to a world becoming—paradoxically, in this electronic age—ever more socially, religiously, financially, and politically polarized.
 
Dominic Cuskern, heading the cast as Shylock, appeared on Broadway in Inherit the Wind, starring George C. Scott.  He created the role of Ganesha, the Hindu God, in Terrence McNally's A Perfect Ganesh, at its Manhattan Theatre Club debut, starring Zoe Caldwell.  He also played Labisse in the National Tour of Victor/Victoria.  Dominic has performed numerous roles at New York City's The Pearl Theatre as a long-standing member of its Resident Acting Company.  In the more than 20 years he has been involved with The Gallery Players, Dominic's roles have extended from actor to director to producer—including a sizeable stint as Board of Directors president.  He is the creator and producer of The Peanut Gallery and most recently added to his Gallery portfolio the position of Producer, Players' Shakespeare: OnStage.
Set in the Italian Renaissance, The Merchant of Venice will be produced virtually uncut, following both historical and textual cues, honoring Shakespeare's craft by selecting production elements for their ability to serve the story.  Working in collaboration with his carefully-chosen ensemble, director Mark Harborth will illuminate the Bard's tale of love and money and the complications that can arise when basic human desires take unexpected turns.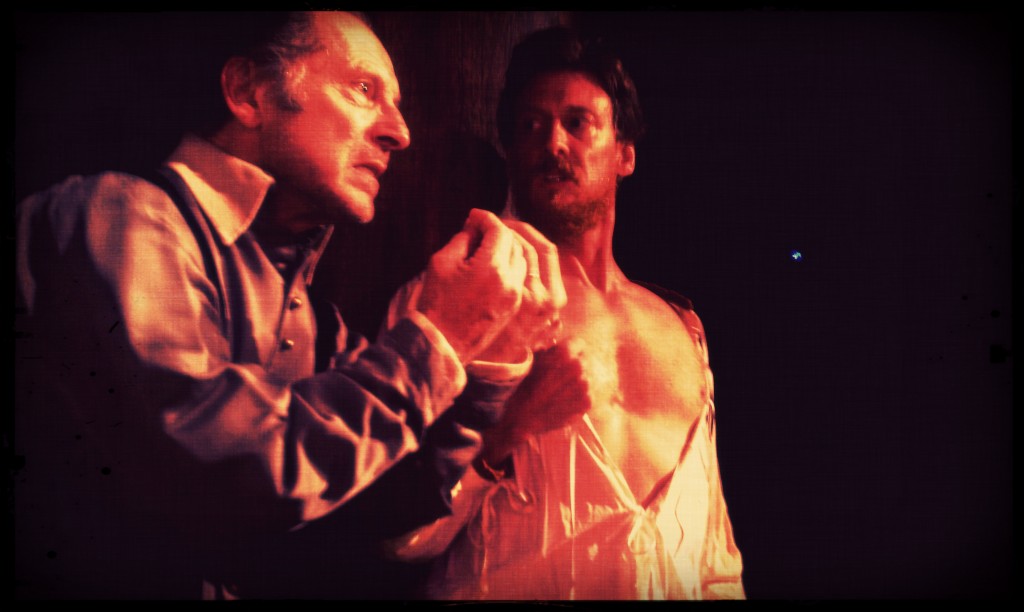 THE SCHEDULE
Thursday, July 18 – 7:30pm
Friday, July 19 – 7:30pm
Saturday, July 20 – 7:30pm
Sunday, July 21 – 3:00pm
Monday, July 22 – 7:30pm  ("pay-what-you-can" night)
Thursday, July 25 – 7:30pm
Friday, July 26 – 7:30pm
Saturday, July 27 – 7:30pm
Sunday, July 28 – 3:00pm
Thursday, August 1 – 7:30pm
Friday, August 2 – 7:30pm
Saturday, August 3 – 7:30pm
Sunday, August 4 – 3:00pm
 THE PLAYERS
| | | |
| --- | --- | --- |
| J.B. Alexander | | Tubal |
| Erin Beirnard* | | Portia |
| Kevin Blackwelder | | Salanio |
| Dominic Cuskern* | | Shylock |
| Colin Dweir | | Gratiano |
| Cara Farlow | | Jessica |
| David Patrick Ford* | | Antonio |
| Jonathan Green | | Lorenzo |
| Hunter Hoffman | | Bassanio |
| Luke Hofmaier | | Balthasar |
| Mark Kinch | | Salerio |
| Louis  Lavoie | | Launcelot |
| Elliot Mayer* | | Duke of Venice |
| Louise Stewart* | | Nerissa |
| J.D. Kellman* | | Leonardo |
THE TEAM
| | |
| --- | --- |
| Frankie Dailey | Producer |
| Mark Harborth | Director |
| Sidney Fortner | Asst. Director/Dramaturge |
| Becky J. Doster | Production Stage Manager |
| Kathleen Parker | Asst. Stage Manager |
| Timothy Sheridan | Asst. Stage Manager |
| Soh-Young Lee | Asst. Stage Manager |
| Scott Cally | Lights |
| Sidney Fortner | Costumes |
| Jacob Subotnick | Sound |
| Sara Slagle | Props |
| Ross Jernigan | Costume Asst. |
| Kyle Pearson | Costume Asst. |