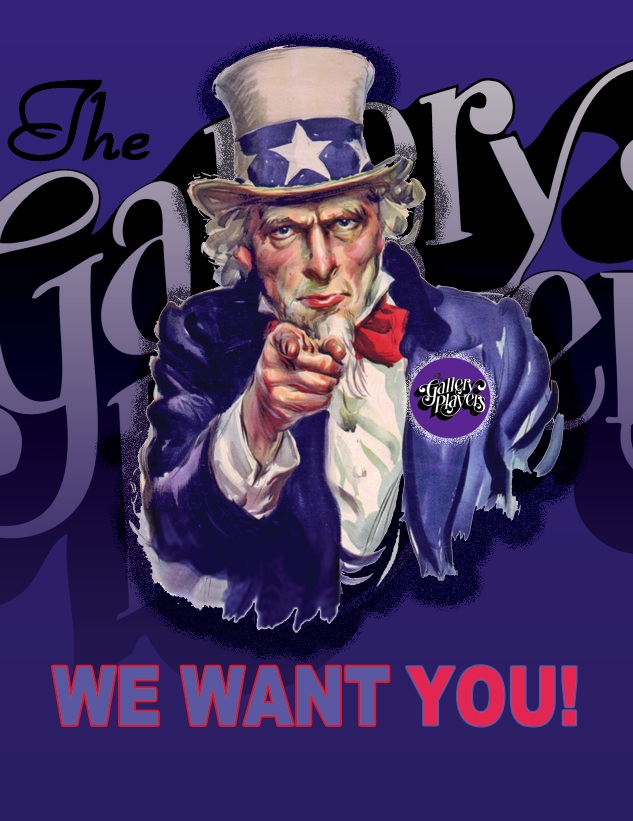 From the Board of Directors to the ushers, Gallery Players operates by an all volunteer staff, and as we continue to grow, expand our programs and bring you the best Brooklyn has to offer, our needs grow with us. You can't imagine the difference volunteering even one hour of your time could make. If you can sew, paint, hammer, bake, pour, tie, hold, add, sell, iron, sort, count, read or fold – WE WANT YOU!
There is always a place for you at Gallery.
Want to Get Involved?
We work hard to present the best costumes, lighting, sets, and music possible in our productions – but there's so much more that needs to be done!
Be an USHER – By volunteering your time before and during the show, you can be a part of the excitement of live theater – and earn your admission. (contact volunteer@galleryplayers.com)
Help with SET BUILDING – Every show has two weekends set aside for set building. These are the vital days when the majority of a show's set gets done with the help of our volunteers. Give us an hour or two – you will make a difference. All skill levels are needed. (contact volunteer@galleryplayers.com)
Arrangements for volunteering can be made by calling (718) 595-0547 x6 or by e-mailing volunteer@galleryplayers.com. Here are a few ideas of what we need (no experience necessary for most positions!):
Concessions helpers
Raffle helpers
Box Office helpers
Set builders
Set painters
Costume helpers/seamstresses
Assistant Stage Managers
Spotlight operators
Become part of the Gallery Players' Volunteer Corps!