SINCE WE CANNOT GATHER AT GALLERY, LET'S CREATE ONLINE!
Join us this fall for a six-week series of workshops taught by professional theater artists, each focusing on one or more fundamentals of theater-making. Through warm-ups, games, creative projects and more, children will learn about their chosen art form in our collaborative online studio.
Gallery Players is committed to arts education. Under the guidance of our talented instructors, Gallery Kids will not only have fun but they will enhance their own personal expression and self-confidence!
"Gallery Kids Reflections 2020"
FALL 2020 ONLINE WORKSHOPS:
GENERAL PROGRAM DETAILS: All online classes will begin at 4pm via Zoom or Google Meet and last one hour. Classes run for six weeks beginning October 12th and run to November 20th. Age groups are recommended. All classes have a limited number of seats available.
---
MUSICAL THEATER DANCE
(No dance experience required!)
Mondays with Christy Yin
Grades 1-5 
Each week dancers will learn choreography in the style of a different Broadway musical. Classes will begin with a warm-up to get our bodies stretched and ready to dance, followed by learning different dance combinations inspired by some of our favorite Broadway musicals. Combining classic Broadway dance moves and your child's own unique style of dance, we will create a fun and safe space for moving and grooving!
---
LET'S PUT ON A SHOW!
Tuesdays with Hilary Goldman
Grades 1-5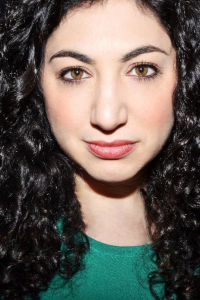 Our young artists will venture into the magical world of theater-making as they workshop an original play. Through theater games, movement and acting exercises, students will learn various performance-based theatrical skills as they craft a show together with their ensemble. They will learn about the playwright's process, explore storytelling through character development and share their tale with those nearest and dearest in an end of session "Family Share."
---
STORYTELLERS OF THE FUTURE
Wednesdays with Jenni Mabrie
Grades 5-8
In this workshop, a group of young storytellers will embark on their journeys as writers. Over eight weeks, these players will obtain a wide range of knowledge while participating in fun and informative activities together. They will reflect on personally relevant themes, which will serve as the driving motivation and inspiration behind their storytelling. Throughout a detailed and engaging exploration of several literary devices, these young writers will collaborate in the process of developing a meaningful script. After their script is edited, the storytellers of the future will come together for a reading that will convey these powerful messages.
---
MUSICAL THEATER JOURNEY: YOU'RE A GOOD MAN CHARLIE BROWN
Thursdays with Heather Curran
Grades 3-6
"Charlie Brown has never pitched a winning baseball game, has never been able to keep a kite in the air… and has never successfully punted a football. Charlie Brown can do just about anything – the wrong way. That's what makes him so lovable." – Clark Gesner, Music and LyricsTogether we will explore the characters, songs, and text of You're a Good Man Charlie Brown, the musical inspired by the Peanuts comic strips of Charles Schultz. We'll also learn fun vocal exercises and theater games to help us be more creative, confident, and connected. We hope you'll join us on this journey with one of the great optimists, the ever-resilient Charlie Brown. Let's learn and play!
---
*Preparing a Creative Workspace in your Home: Clear some space for your child to move around and feel comfortable. Make sure the video is in a visible place where your child can easily see the screen. We realize everyone will have a different set-up and will work with what each family has!
TUITION:
All our fall 2020 online workshops are "pay what you can." We understand recent events have brought hardship to so many of our lives. Our goal is to bring joy into your homes by providing your families with some creative content this fall.
TO REGISTER, please fill out our registration form:
We will contact you one week prior to the beginning of our fall series with instructions on how to login for your class. If you have further questions please feel free to email Justine via justine@galleryplayers.com
CANCELLATION POLICY:
We reserve the right to cancel any online class that is under-enrolled at any time. Any contributions made towards that class will be offered a refund.
Want to support our educational programming? Make a contribution here.